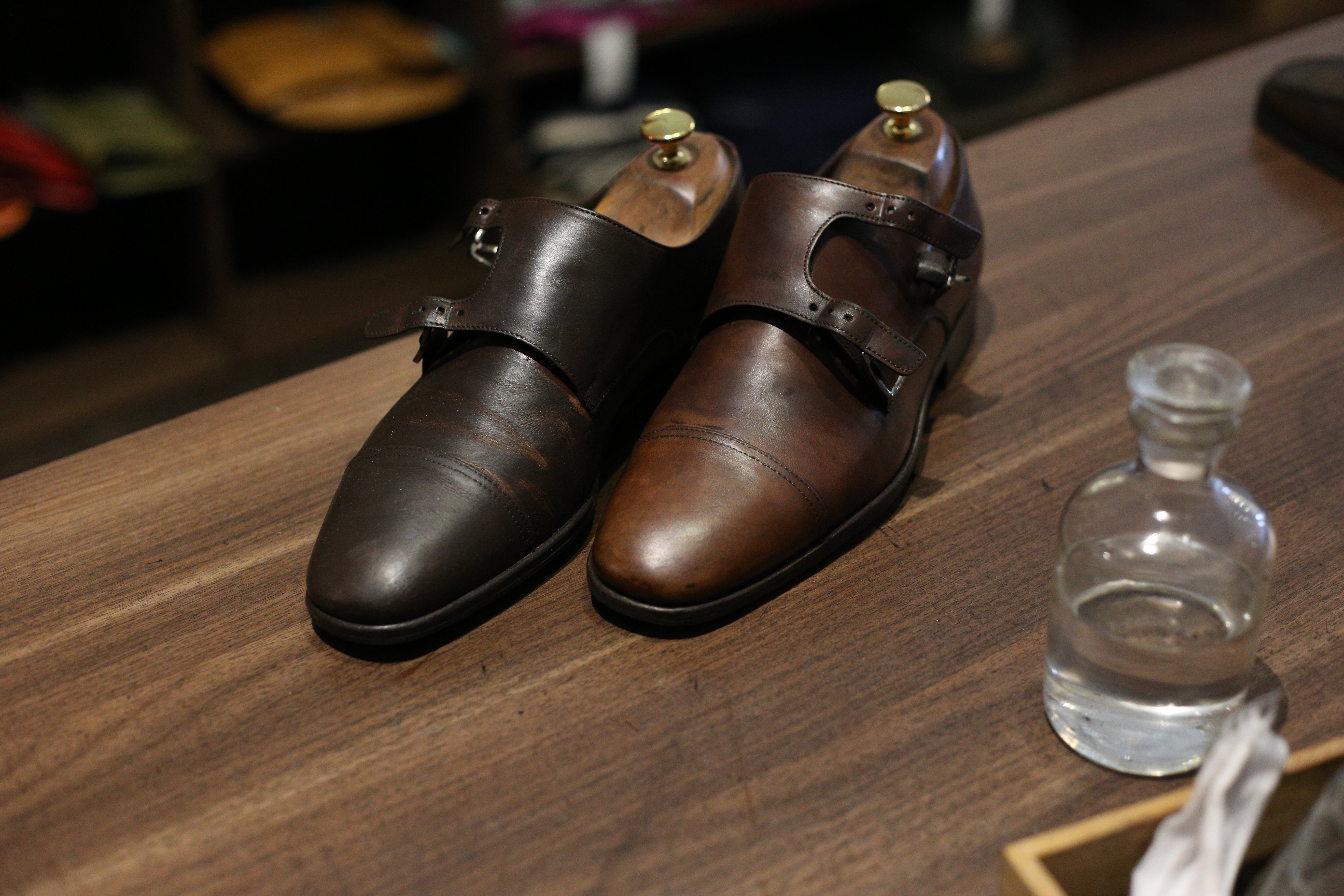 Old residual waxes if not removed from the leather surface can potentially damage the leather as well as cloak the shoe in a dark mess. 
On the left is a shoe with old waxes not removed; on the right is a shoe with waxes removed. One may use the
Saphir Renovateur Cream
or the
Boot Black Leather Lotion
 to remove the old waxes. Apply the lotion or cream on a soft cotton chamois cloth and rub thoroughly to ensure the old waxes come off from the leather surface. 
After removing the waxes, the original colour of the leather surfaces. With some
moisturizing creams
 and elbow grease , one can easily restore the finishing or even put a soft shine on the toe cap areas of the shoe.