Shoe Shine Store in Osaka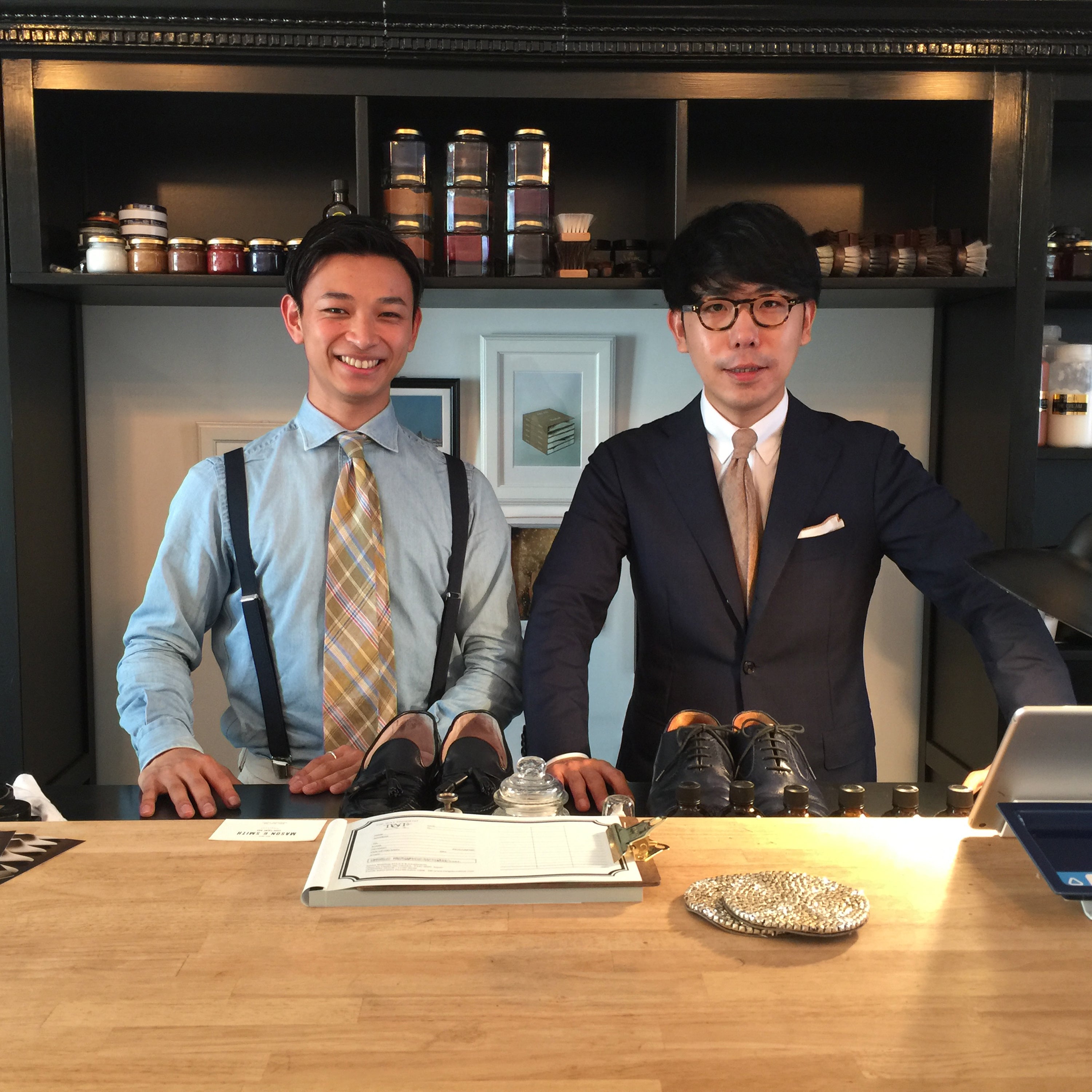 Japan has plenty of shoe shine stores providing quality shoe shine and repair services. Many of these shop owners have decided to set up their businesses in Tokyo. However, small pockets of shoe shine stores still exist in areas such as Nagoya, Osaka and Hokkaido. 
Osaka, the second largest city by daytime population, is a major economic hub for Japan. The Shinkansen (bullet train) service connects Tokyo and Osaka, making it a popular destination for many tourist. A 2 hour 30mins ride on the Nozomi Shinkansen brings you to the Shin Osaka station. From the station, one is able to travel to the 24 different wards surrounding the main Osaka City. 
In between Kitahama and Hommachi train station lies a quaint and beautiful shoe shine store called THE WAY THINGS GO. Ishimi San, the owner of TWTG, was working as in the sales department for a recruitment company before opening the shoe shine business. Jaded with the bland and flat work lifestyle, he decided to jump on to a new venture after becoming very interested in leather shoes. 
Terashima Naoki San (L) with Ishimi San (R)
As Ishimi san explains while gliding his soft cotton chamois cloth over a pair of oxfords sent in to him for restoration and polishing services, shoe shining for him is more of a performance of skills and techniques rather than a mundane act of cleaning shoes. He goes on to whip out a glossy mirror shine in a very short time; a showcase of his deep understanding towards various types of leather. 
Glossy finish on a pair of Carlos Santos
For those who are visiting Osaka and in need of quality shoe shine services, you may pay him a visit at the following address.
〒541-0047
大阪府大阪市中央区淡路町2丁目5-8
國登録有形文化財 船場ビルディング415
TEL 06-6203-0551〒541-0047, 2 Chome-5-8 Awajimachi, Chūō-ku, Ōsaka-shi, Ōsaka-fu 541-0047
Opening hours : 11-8pm / Closed on Sundays and Public Holiday