Recap of some wonderful shoes in 2016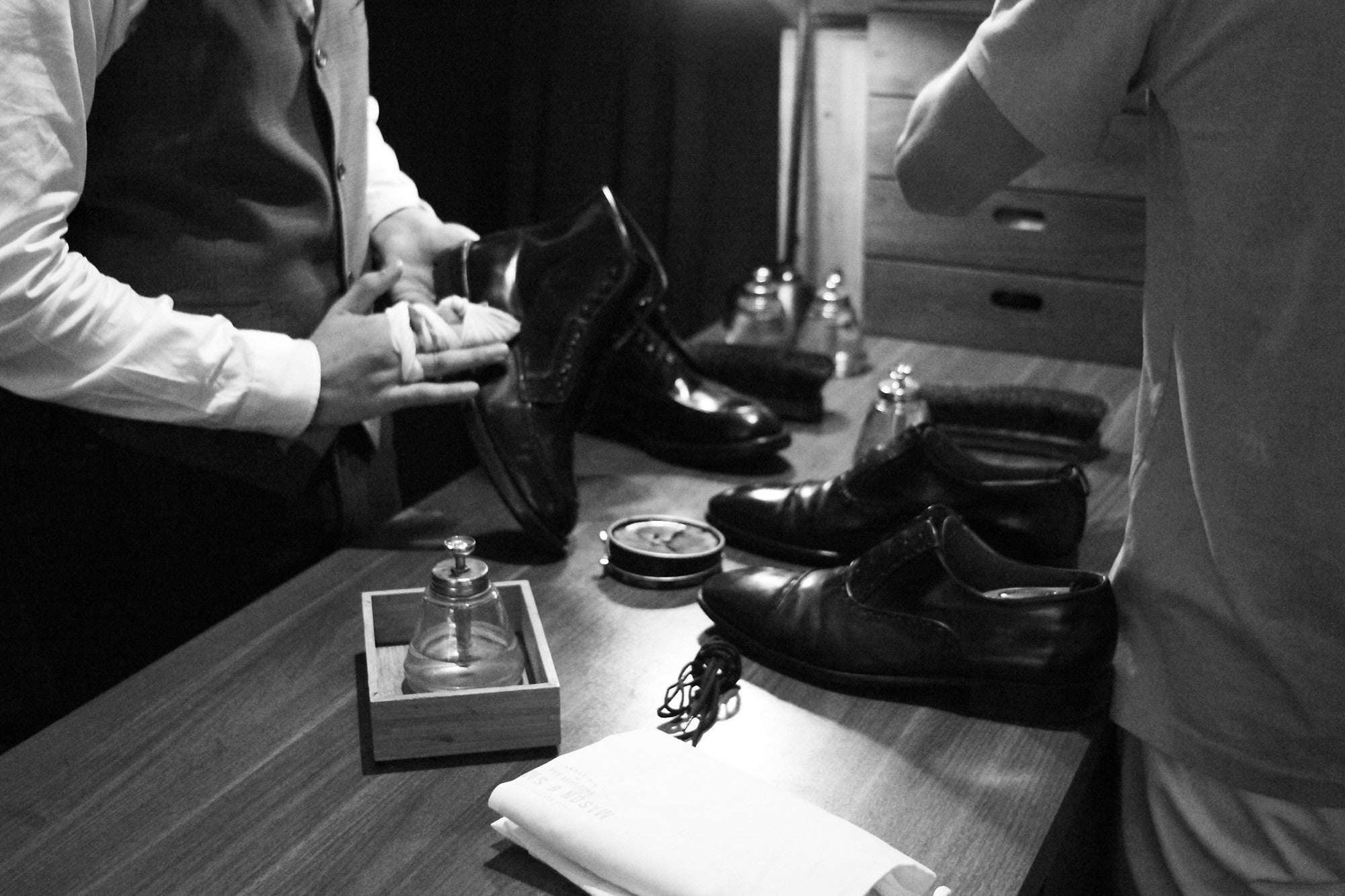 2016 has been fantastic and we couldn't be more excited about 2017.
Here's a recap of some great shoes we've seen at the store over the past year. They include read-to-wear , made-to-order as well as bespoke shoes. 
A pair of Masaru Okuyama (Made-to-order) from a client 
Masaru Okuyama is a Japanese shoe maker based in Hong Kong has just recently launched a semi-bespoke line which is basically a Made-to-order shoes with a bespoke fitting (useful for clients who are looking for a bespoke fit but don't necessarily need a shoes with bespoke finishing)
A beautiful pair of John Lobb Bespoke single monk
Although the John Lobb bespoke service charges a relatively higher price than most other bespoke shoe makers, the quality of work produced on the bespoke shoes make the price almost forgettable. 
Saint crispin Ready-to-wear loafer in a brown hatch grain
A very interesting choice of leather on a seemingly casual loafer
John Lobb Double Monk Chapel in museum calf
The colour of the museum calf looks amazing under the sun
Edward Green ready-to-wear Dover in a pin grain leather 
A twist on the classic Edward Green Dover which everybody aggressively hunts for.