How to polish your shoes in the shortest, most efficient way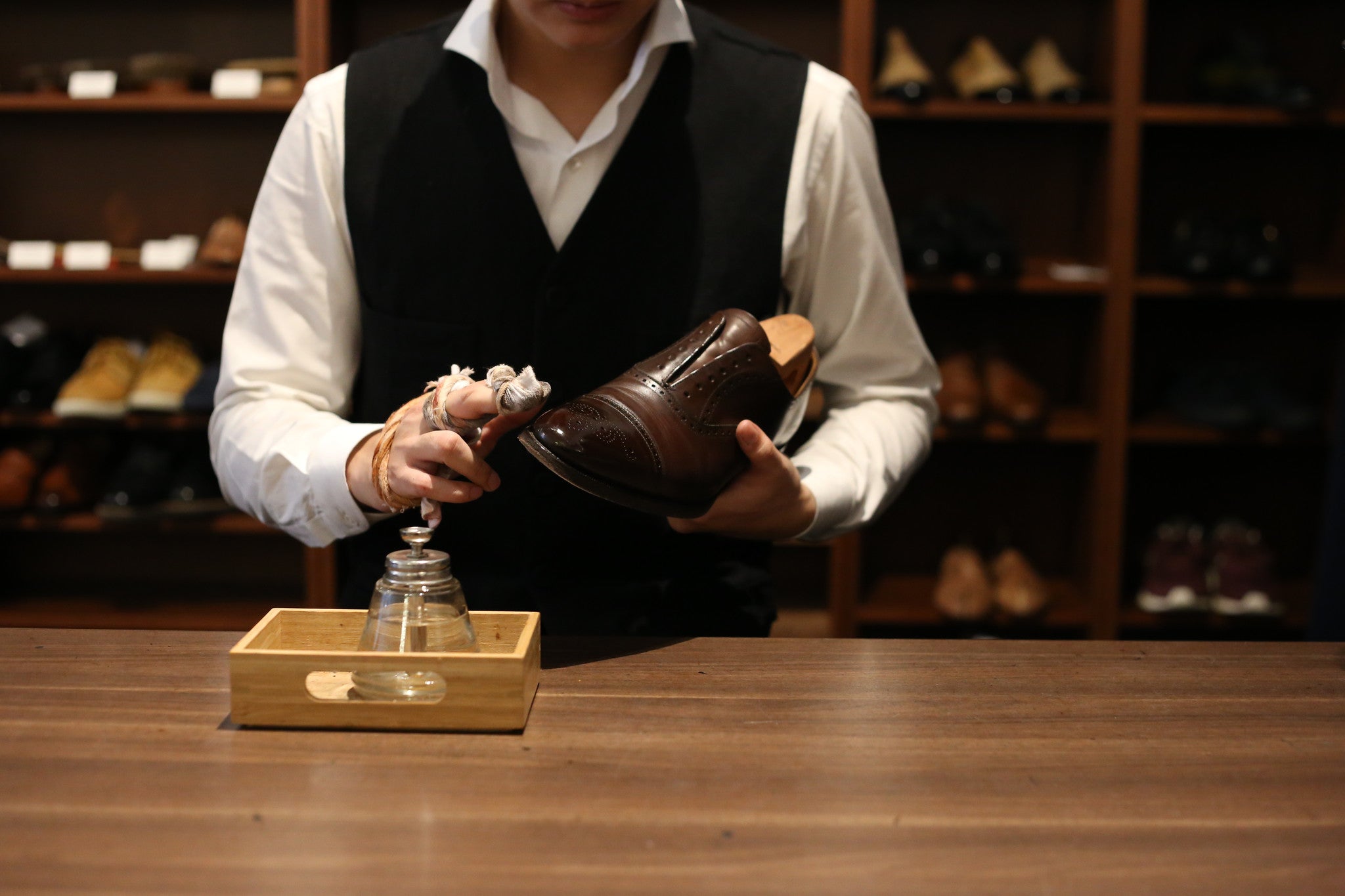 With the interest in shoes growing very rapidly over the past few years, leather care and shoe polishing has also become more popular.
During my time at the shoe shine bar, I'm very to glad to have had the chance to polish a great variety of shoes and from people of all walks of life. Shoes continue to fascinate and amaze me the same way they have before.  
The question I often ask myself is not whether we are able to get a mirror shine on a pair of shoes. Mirror shine can be achieved very easily with practice ; we have shoe shine workshop every month that teaches you the exact same way we work on the shoes we receive here at the store. 
However, the very problem many customers encounter is lack of time. In this post i'll discuss the very simple 6 steps you need to know for the basic care of your shoes. The whole routine will take less than 30 mins and should be able to provide your shoes with the most optimal and efficient level of care. 
Step 1 
Step 2 
Step 3
Step 4
Step 5
Step 6