Patina on a pair of Anthony Cleverly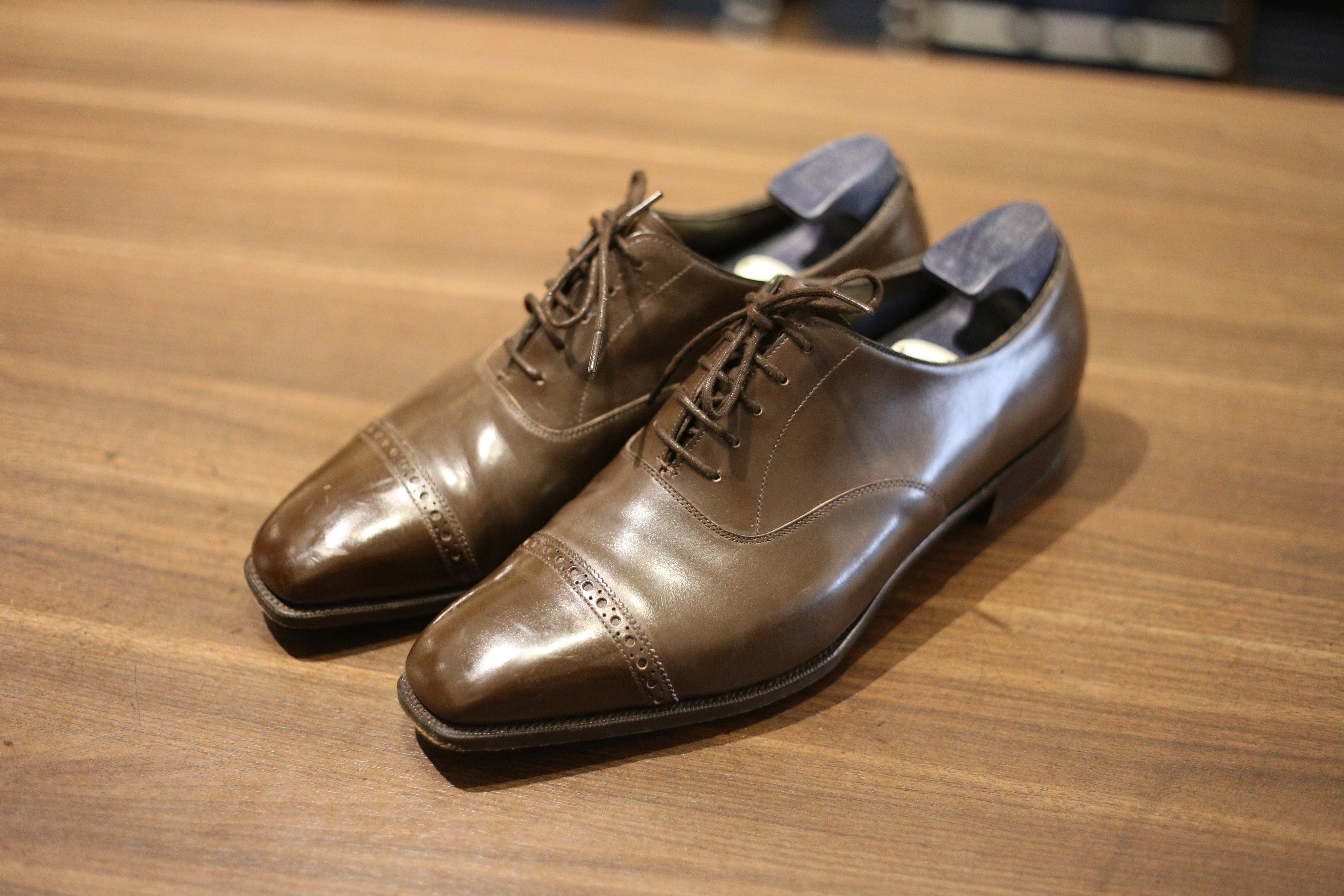 Patina on a pair of Anthony Cleverly. The idea or concept behind this work is to bring forward some life in the shoe. The existing colour is rather dull.  Client is a working professional who found that it was rather difficult to match this pair of shoes with a elegant and smart pair of trousers. As a result, the shoe wasn't worn much. The shoe is still fresh and there aren't many creases along the vamp lines. 
After patina, the colours looks rather subdued and subtle indoors.
On the other hand. while outdoors the colours on the shoe glow rather vibrantly. The burgundy contrast with the black surfaces.