Recap : Shoe Shine Workshop with Japanese Shoe Shine Artist Gaku Sato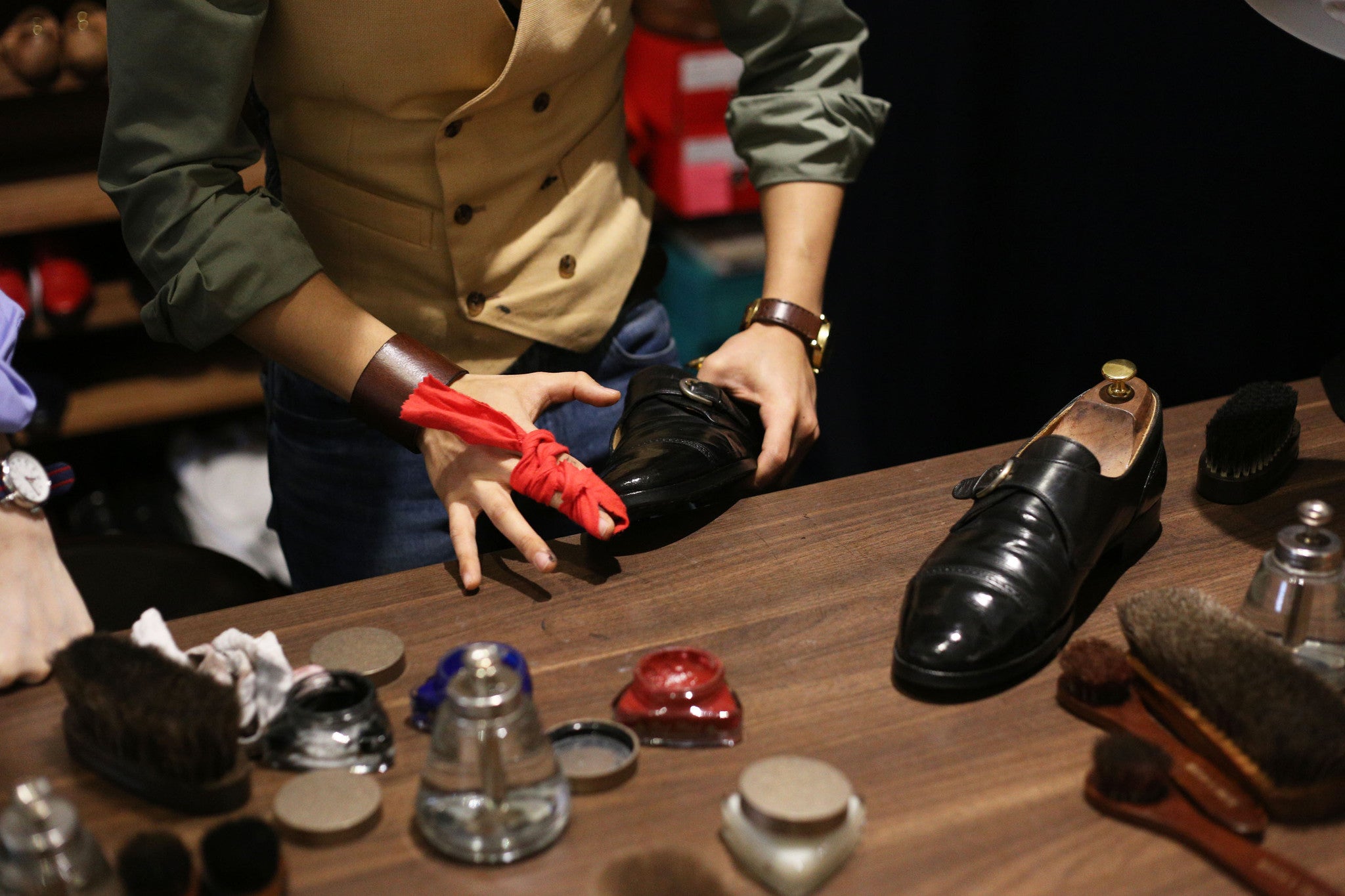 Gaku Sato, a fellow Japanese shoe shine artist based in Nagoya paid a visit to Mason and Smith last Saturday and demonstrated to the participants of the shoe shine workshop some shoe polishing tips and tricks.
Gaku San and his assistant, Mana 
Gaku Sato started shoe shining on the streets, setting up make shift shoe shine counters in front of trains stations. After university, he manage to get together a crowd funding programme and eventually started his own shoe shine counter inside a bespoke tailor shop. Very much like Mason and Smith, Gaku runs a shoe shine bar providing leather polishing services, repairs and retail a variety of leather care products. 
For his shoe shine routine, Gaku San particularly enjoys using creams instead of waxes to build the shoe up to a high shine. Apart from the fact that he uses very little waxes, and prefers the tougher and thicker hog bristle brushes as compared to the soft horsehair brushes.

Although shoe shining techniques can differ greatly from one individual to the next, the main concepts of shoe shining -  CLEANING, CREAMING and SHINING remains the same. 
Clients grabbing a photo opportunity with Gaku San
Mason and Smith's Horsehair Brush
Participants studying Gaku San's shoe shine techniques
John, owner of MASON AND SMITH  with Gaku San, owner of GAKUPLUS shoe shine bar based in Nagoya
Watch this space for more updates on events and workshop coming up in the next few months