Interview with Mr Koji Okada of Columbus, Japan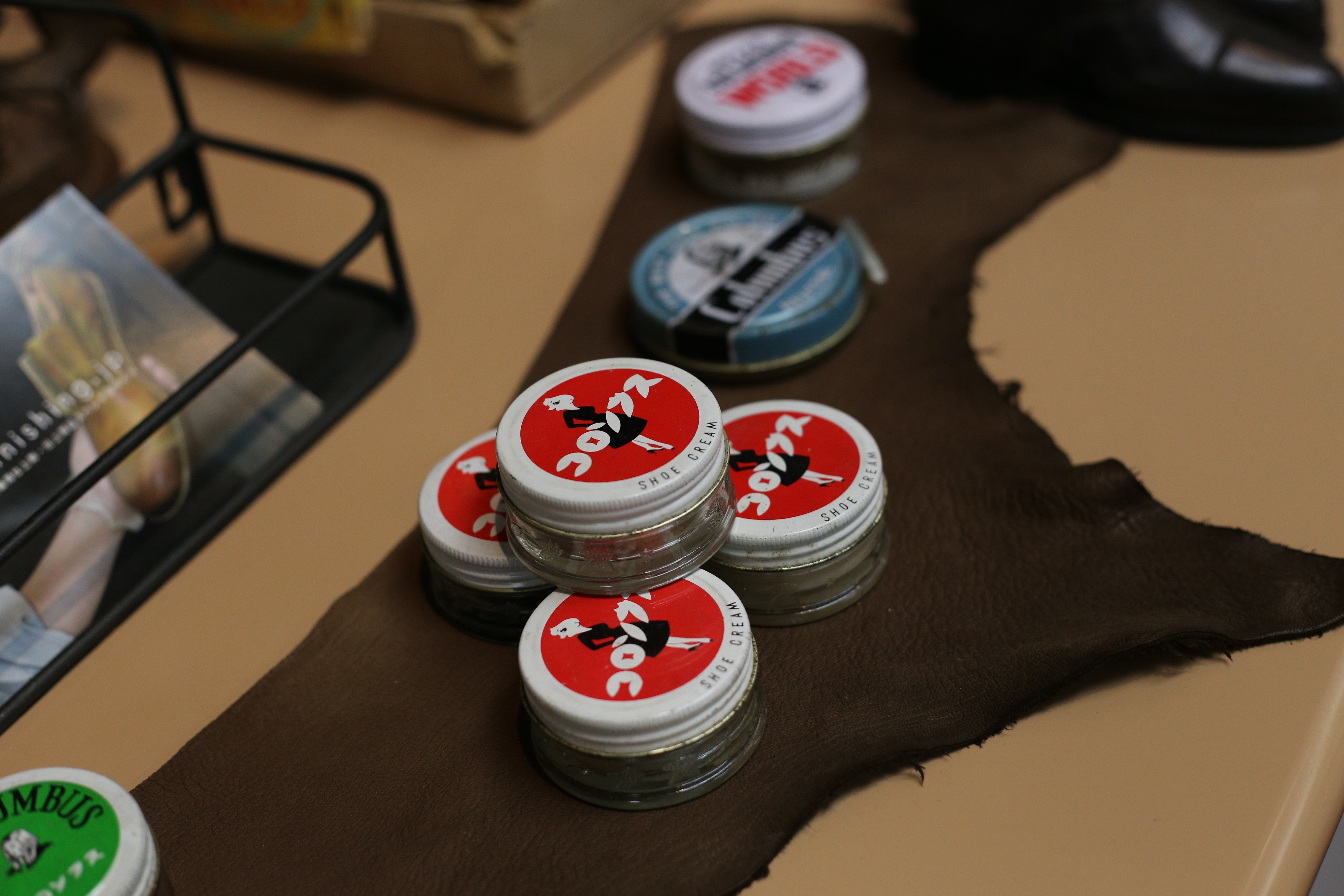 We manage to have a chat with Mr Koji Okada of Columbus Japan to find out more about the history of the Boot Black shoe care brand as well as discuss a little about the recent growing interest in shoe shining.  Available in both English and Japanese.
MASON AND SMITH : Tell us a little bit more about the history of BOOTBLACK and why the brand was conceived?
MR KOJI OKADA : BOOT BLACK shoe creams are all made in Japan, produced by THE COLUMBUS CO., LTD. The company has been manufacturing mainly leather shoe care products in Tokyo since 1919. THE COLUMBUS has launched the highest quality brand for them gathering all their strength and knowledge in 2008. This is how the BOOT BLACK came to be.
MASON AND SMITH : How has consumers' attitude and perception towards shoe shining change over the past few years?
MR KOJI OKADA Taking care of shoes has been become more popular from the past few years. The main idea for most of the people towards shoe care was "easy and quick". However, nowadays its common to see people with their own shoe care set.. There are brushes, cloth, cleaner, cream, wax polish and so on.
MASON AND SMITH : Whats the biggest issue with growing the business when it comes to shoe care and shoe polish industry?
MR KOJI OKADA  There is still a lack of awareness and proper understanding towards proper leather care.
MASON AND SMITH :  What's the most common mistake/misconception you often notice when it comes to the after care of leather dress shoes. ?
MR KOJI OKADA  The common mistake is to skip the cleaning procedure. To clean the leather (dress) shoes before using shoe creams or polishes is very important for the leather to get enough nourishment and helps to prepare the leather for achieving a high shine / mirror gloss. 
MASON AND SMITH : With the explosion of new bespoke shoe makers in Japan, has the market for Japan become more interesting? 
MR KOJI OKADA  Some bespoke shoe makers have started using BOOT BLACK products. That helps to increase the exposure of our BOOT BLACK products to the consumers.  
MASON AND SMITH : Will you be able to share with us some latest development plans Boot Black has for year 2017 and 2018?
MR KOJI OKADA THE COLUMBUS will be participating in global exhibitions with BOOT BLACK to introduce the quality products of BOOT BLACK. We will also continue to share the shoe care culture to the world. There will also be some new items that will be launched very soon so please continue to look out for our new updates!.
JAPANESE 
MASON AND SMITH : BOOT BLACK考案・開発に至った経緯とBOOT BLACKのこれまでの簡単な歴史とは?
MR KOJI OKADA  1919年の創業以来の長きに渡り、皮革関連メーカーに靴仕上げ剤、靴クリームを提供してきた。その知識と開発力を結集して2008年に作り上げたオールメイドインジャパン靴クリーム。
MASON AND SMITH : ここ数年、靴磨きに対する消費者の姿勢と認識はどのように変化しているか。
MR KOJI OKADA 「簡単に」から、「ブラシ、磨きクロス、クリーナー、クリーム」をしっかり使用したものに変わってきている。
MASON AND SMITH : 靴磨きという産業を広めていく上で、またビジネス成長を目差して行く上での問題点はどこと考えるか。
MR KOJI OKADA 本格的な靴磨きの認知度がまだ高くはない点。
MASON AND SMITH : 革製のドレスシューズのアフターケアに関して、最も一般的なミス・間違ったケアの方法は何か。
MR KOJI OKADA  クリーナーを使わないケース。人間の肌同様一度スッピンにしてあげると、クリームの効果が上がる。
MASON AND SMITH:  近年、日本国内に新しいビスポークの職人が増えたことにより、シューケア品の日本市場はどう変わったか。
MR KOJI OKADA  業界の職人の方々に使用いただいている事で、一般の方々へも拡大している。
MASON AND SMITH:  2017年から2018年におけるブランド戦略やビジョンがありましたらぜひ教えてください。
MR KOJI OKADA : 世界的な展示会での情報発信、高品質をさらにアピールしていく。また新商品を発売することも検討しており、本格的なシューケアの認知度を高めて行きたい。